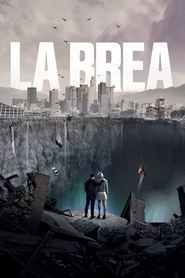 La Brea Season 1 Complete
Season 1 of La Brea premiered on September 28, 2021 | 10 Episodes.
When a massive sinkhole opens in Los Angeles, the Harris family is split in two. Eve and her son are sent to a mysterious primeval world. Gavin discovers that the visions that have plagued him for years might hold the key to bringing them home.
Episode Title: Episode 1-10
Air Date: 2021-09-28
Year: 2021